W.I.P. Wednesday {12.07.16}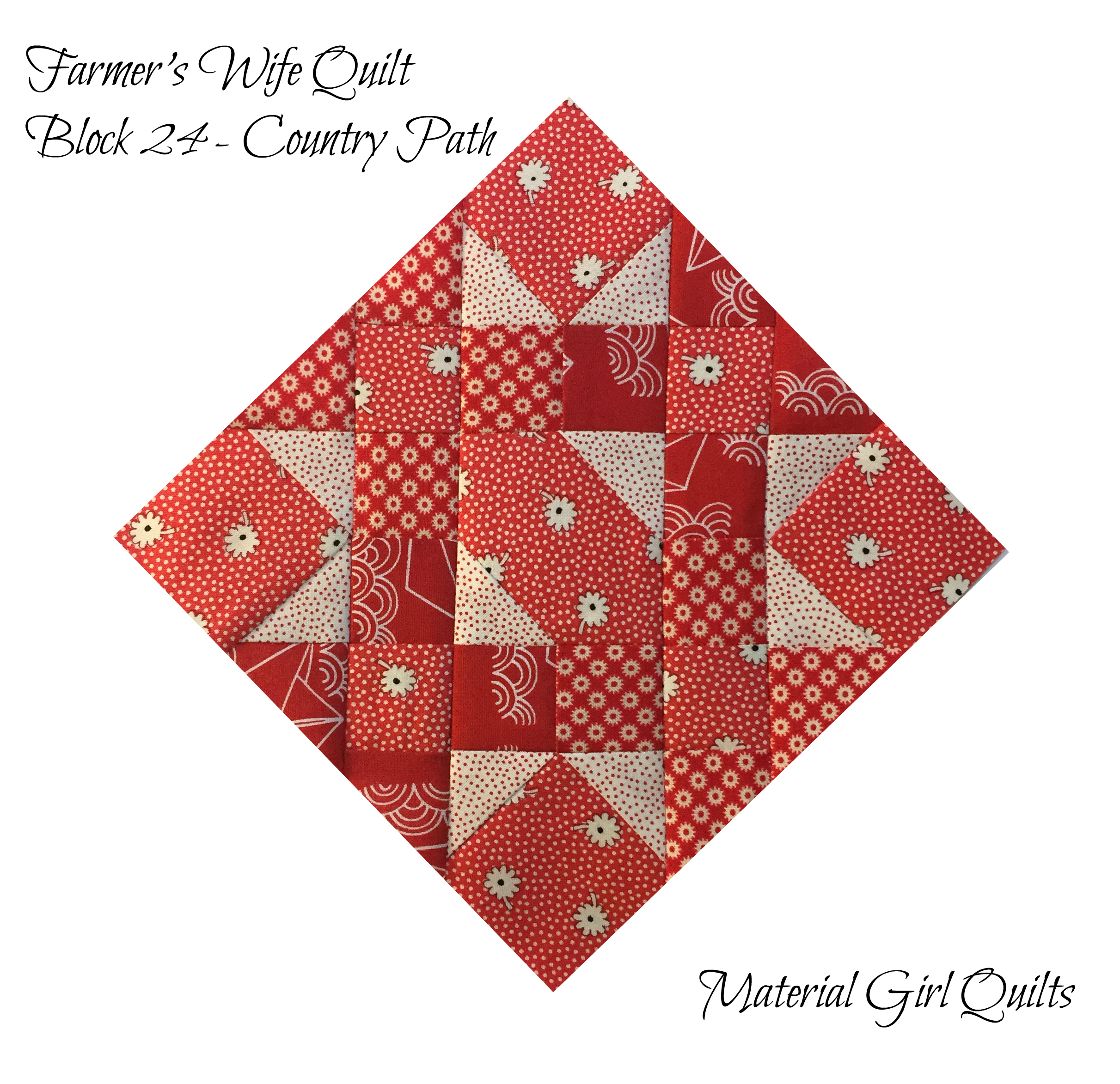 Something about winter weather really makes me want to sit at my sewing machine and create.  It could also be the cold, wet and miserable weather we had this weekend that made me just want to stay inside and not leave the house!  At any rate, I decided to pull out my Farmer's Wife Quilt blocks and get some stitched up. Block 24 - Country Path
Block 25 - Cups & Saucers
Block 26 - Cut Glass Dish
Block 27 - Darting Birds
Block 28 - Duck & Ducklings
Block 29 - Economy
Block 30 - End of Day (very fitting as I finished this late Sunday evening and then headed straight to bed!)
When I think about how many hours I was sewing and only to have 7 completed blocks, it's a little discouraging!  But the finished product makes it all worth it.  Some of these blocks have so many tiny pieces.  The tiny triangle points about did me in!
I certainly like some blocks more than others, but I'd be hard pressed to pick an absolute favorite from this bunch.  What do you think?  Do you have a favorite?
If you'd like to see all of my Farmer's Wife Quilt blocks to date, check out my Flickr album here.
I pieced one more block this weekend for a dear friend's 30th birthday quilt.  Here is my contribution to David's quilt.  It is a foundation paper pieced block I found online called Indian Summer.  We were asked to contribute a block of our choice that finishes at 9".  I can't wait to see the quilt when it is completed!
Now I'll be stepping away from the Farmer's Wife blocks for a bit again to hopefully finish my Sea Glass Stripes quilt.  Lots more piecing to go...but thankfully no tricky triangle points!
Amanda